Rhythm 108 – Re-imagining Swiss Chocolate for the 21st Century
Siddhi Mehta has done what many food businesses dream of – taken her plant-based business from kitchen table to global distribution. She is the founder of Rhythm 108, a bakery and chocolatier that produces vegan, gluten-free, organic chocolate, biscuits, and cookies in decorative home-compostable packaging. Siddhi's original idea of traditional Swiss treats with a twist is now an established brand available in numerous UK supermarkets.  
Siddhi admits she didn't know much about the food industry when she started, it was a move to Switzerland that piqued her interest: "I was fascinated by the slower pace of life and the culture of craftsmanship. At the same time people were starting to talk about sustainability and the ethical implications of animal agriculture. I was shocked to learn that animal farming is a primary driver of climate change."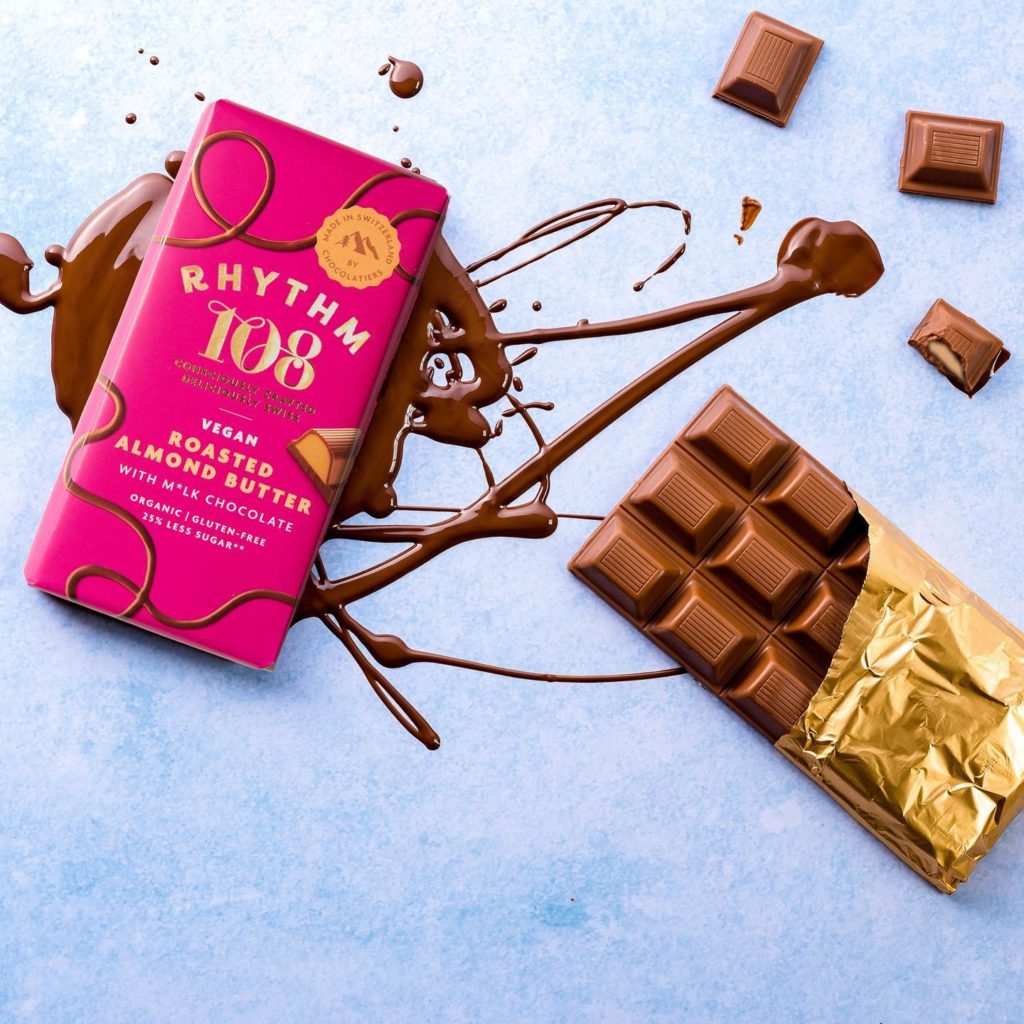 Rhythm 108 launched in 2015 as a one-woman project running from a shared kitchen.  After experimenting with more ethical recipes, she started selling items at a local market and found that people were interested. She remembers: "I met two Swiss pâtissiers who were fascinated by what I was trying to achieve. They wanted to work with me and apply their traditional craft to reinvent Swiss chocolate for the 21st century, with better values. We worked hard to replace butter, sugar, and eggs in biscuits and cookies, and milk in chocolate. As soon as we developed our signature vegan milk-like chocolate, it became a big hit."  
For the first couple of years sales grew by word of mouth. The products appealed to health conscious, environmentally aware early adopters, who quickly took to the range. The first sellers were yoga studios and organic stores. "Switzerland has one of the largest networks of independent organic stores of any country. It also has one of the highest values of organic food consumption per capita. I think consumers were already in the mindset of wanting to make a difference through their choices, so it caught on and that's how we grew. It was through word of mouth that we got into our first supermarket in Switzerland."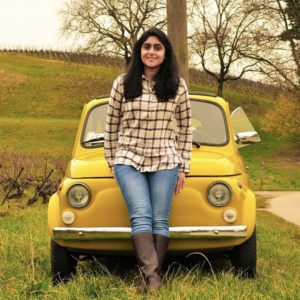 In 2016 the company began exporting their most popular items. "At first, we were with independent wholesalers and in independent stores in the UK. We built up a network before we went to bigger supermarkets."  
Their best seller was, and still is, a vegan praline chocolate bar in a 33-gram size. It remains one of the market leaders in the vegan confectionary space: "What made us stand out was that we were plant-based, gluten free and organic. We were also one of the first companies to experiment with plastic-free packaging, so we were in a unique position. What stood out was our emphasis on conscious craftsmanship. The feedback we got on taste was exceptional. Our online reviews were almost all five-star. People said they couldn't tell it was vegan. I think there are still some people who expect vegan chocolate won't taste good because they've had disappointing products before. Chocolate is such an indulgent experience that when it's disappointing it's heart-breaking. That's why word of mouth is so important."  
Siddhi describes the transition to supplying supermarkets as incredibly challenging, but she was able to draw on skills gained earlier on in her career: "You need to be ready for the volume, and for changes and cancellations to orders. Luckily my degree in engineering meant I understand the technical aspect of production. We were smart about finding the right machinery and adapting it for our use. Our factory landlord, who is quasi government, supported us in repurposing the factory. We put processes in place and learned as we as we went along."  
The company also invested heavily in training and paid for staff to qualify in skills that were essential for dealing with supermarkets, such as production quality control.  
 Making a success of any food business is a challenge, but Siddhi never doubted that her mission was the right path: "Sometimes buyers can be risk averse and want to know that a product will sell. We were all taking a huge bet that this market would grow. Some investors and senior businesspeople I approached for mentoring didn't believe I was serious about building a global brand. But I've always wanted to build a company where we're making an impact. If we're going to spend time on it, it needs to be something meaningful." 
Today, the company has a team of eighteen and Siddhi's working day is very different to the early phase. "I used to spend seven hours in production and do all the admin. There was no time for strategy. Today my job is looking at the next six month and opening doors and growing the business."  
 Siddhi says that in her experience the most productive thing plant-based start-ups can do is focus on the thing that they do well: "Think about what unique angle you are bringing to the table, and why. There are lots of creative ways you can finance your business. In today's environment when things are tough if you can focus on revenue and margin you can build a business without large fundraising rounds, and grow a sustainable business for the long term." 
---
Alice Grahame
Alice Grahame is a freelance writer based in London. She's worked for the BBC, Guardian and various NGOs. She enjoys walking, allotment gardening and trying new plant-based dishes.