DAO Foods – Empowering Changemakers for 1.4 Billion Consumers
Plant Based World Pulse had the opportunity to sit down with Albert Tseng, co-founder of Dao Foods to discuss the massive opportunity that exists for plant-based foods in China.
A Billion Dollar Opportunity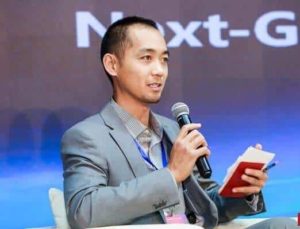 "China represents a market of 1.4 billion consumers. The marketplace is currently akin to what you may have experienced in the United States about 7-8 years ago, with many products in a development phase and not too many of them yet being seen as permanent items on menus", Tseng shares.
This perspective alone should perk up the ears of any investor in this space. If the trajectory of the Chinese marketplace follows anywhere near what we have seen in the United States, the next decade will be an exciting one for the evolution of food culture in China. Combine that with the immensity of  1.4 billion consumers with many challenges needing to be solved, and there is clearly some money to be made.
Key opportunities exist in both retail, where packaged plant-based products have not yet penetrated the shelves to their full potential and in foodservice, where highly advanced food delivery technology makes trying new things accessible for the many eaters in urban areas throughout China.
"For people living in cities in China", Tseng shares, "it is not uncommon to be able to get food delivered to your door in under 20 minutes at no additional charge. Companies are constantly running promotions making it easy for customers to try something new once. The challenge, however, is getting those customers to repeat their purchases. There is a high volume of options to move on to something else if they have not been blown away by their first experience with a new item."
Change is Necessary
Dao Foods mission is to support the entrepreneurs who are pushing forward to shift the food system in the face of the cultural challenges that the past few years have presented. While the global landscape has been difficult to work within, it has also made it clearer than ever that innovation is a necessary solution.  
Dao is currently invested in 16 Chinese companies committed to bringing about a healthier and more sustainable food system. These companies range from producers of meat and dairy alternatives to synthetic biology, mycelium fermentation and even cultured meat. Dao has taken a holistic approach to evolving the food system by seeking out seriously mission-driven entrepreneurs and enterprises that are tackling challenges from a wide variety of angles.
 
Collaboration in Foodservice
One of the stars of the portfolio is Starfield Food Science and Technology, a Shenzhen company focused on developing meat alternatives, prepared foods, snacks, and protein bars. Starfield recently closed a $100 million series B fundraising round, which can serve as a sign to anyone keen on investing in the Chinese market that there is some real activity and interest in bringing these products to market. Starfield is ahead of the curve, having already sold in over 37,000 locations and collaborating with recognizable names such as 7/11 and KFC. Starfield received a plethora of "New Product" awards in 2021 and will be a name to keep an eye on as the market continues to expand.
Communicating Health Benefits
Another company in the portfolio is called 70/30, based out of Shanghai. "70/30 takes a unique approach to communicating the benefits of their products. The 70 in the name represents 70% whole foods – meaning the healthy stuff that our bodies really want and need. The 30% represents fun and tasty, which is essential to get customers to try the products and come back for more. 70/30 is also unique in that their packaging leads with the functional benefits of the foods, rather than leading with the term 'Plant-based' or 'vegan'", shares Tseng.
The decision to lead with the functionality and nutrition information rather than the 'plant-based' labelling allows 70/30 to target customers who would not normally be looking for a plant-based option, but might just happen to try it because they are looking for those nutritional benefits. They believe in convenience as a key factor for Chinese eaters and have built a philosophy based on combining technology with ready meals to make their products as convenient and functional as possible.
The way 70/30 embodies this philosophy is fascinating. To discover the most functional white meat alternative they came across mycelium as the base ingredient. "Mushrooms have long been approved for human consumption in China due to their medicinal uses", Tseng shares. "This made the process for 70/30 to use these ingredients easier, as they are already culturally accepted. The challenge then becomes how to use science appropriately to use that same base ingredient as a meat alternative".  
70/30 is about to launch their ready meal products into market and represents a great example of how the plant-based industry is necessarily affected by each region's unique culture and history. As human health continues to be a leading motivator for people to shift to plant-based foods, how interesting would it be for medicinal mushrooms, used for human health since ancient times, to play a major role in the manifestation of a healthier food system? 
---
Ben Davis
Benjamin Davis oversees the programming for the world's first and only fully plant-based trade expo and accompanying news site. Ben's mission is to make delicious, natural foods accessible to everyone. He believes that diet and lifestyle are the keys to a balanced and prosperous future for all beings on Earth. Outside of his work in food, Ben is a music producer and performer under the stage name Vibe Street. Ben is determined to spend his life building community and celebrating this mysterious human experience to the fullest!