Precision Fermentation Scales Up in the Middle East
The scope of precision fermentation to radically improve dairy alternatives has been given a boost by the announcement of a new casein manufacturing plant in the Middle East. The facility, in Abu Dhabi, UAE, will produce an animal-free version of the milk protein, which is a crucial component of cheese-making. It is the first factory of its kind and a chance to dramatically scale up animal-free casein production and move towards cheese that is bio-identical to its animal-derived counterpart. The location of the plant means it will be able to access a distribution hub for rapidly growing markets in the Middle East and Asia-Pacific regions.  
Partnering for Change
The project is a partnership between US/Australian vegan start-up Change Foods and commercial facilities provider Kezad Group. The companies are supported by the UAE Ministry of Economy under the NextGen FDI initiative. Dr Thani bin Ahmed Al Zeyoudi, the UAE Minister of State for Foreign Trade welcomed the deal and the innovative start-up. He said: "Change Foods is an outstanding example of the kind of emerging food technology investments the UAE wishes to make in shaping a sustainable, secure and affordable food system that can serve growing local and regional demand," 
The factory is currently being designed and built and casein production is likely to begin in early 2024. The company's CEO is David Bucca – a former aerospace entrepreneur who is on a mission to recreate dairy without animals. He says that in a few years consumers will be able to buy cheese made with a precision fermentation process and it will be indistinguishable from the animal-based version; "With precision fermentation we use microorganisms and ferment them with sugar to create ingredients that are bioidentical to those in dairy. We can then combine them with plant-based fats to formulate many different products. This makes food that is far more sustainable, requires far less land and creates less pollution and carbon, and provides people with a cheese that is much more authentic than some of today's alternatives." 
Mass Market Appeal
The company has made prototypes in the lab and is now addressing the challenge of scaling up and reducing costs, to make products that are commercially viable. Interest in the work, and the prospect of a game-changing improvement to animal-free cheese, is very high. One of Change Foods' strategic industry partners is Upfield, who own Violife, the largest plant-based cheese brand. David Bucca says: "We are very excited to be partnering with them because we can help solve problems that are limiting uptake, such as making the hard cheese function better. Our technology will make animal-free cheese more appealing to a broader mass market of consumers who are looking for the flavour, texture and meltiness they are used to." 
 Change Foods is also partnering with Sigma Foods, a Mexican multinational food company. There has been a lot of interest from retailers. David Bucca adds: "Retailers want to bring on board the most innovative products that will appeal to the broadest demographic and market segment. Everyone is very interested in this space and that technology that will solve the problems of the current offerings."    
Improved Eating Experience
The market share held by plant-based cheese is still small. Currently of all cheeses bought in the US only between 3% and 5% are plant-based. David Bucca says one reason for this is that many products don't measure up to the eating experience that people expect from cheese: "In the rush to get to market some products have sacrificed the research and development of performance, and that has limited uptake. Some current plant-based cheeses have an off flavour which is difficult to mask, or they have an unpleasant texture or mouthfeel. One of the biggest gripes reported by consumers is clagginess, especially when its melted, and that it leaves a residue in mouth. That's largely driven by starches and hydrocolloids in plant-based ingredients. Another issue is that people expect cheese to be nutritious, but most alternatives contain very little protein. Precision fermentation will fix that problem. We can make casein protein that will integrate successfully, make the cheese work better and add back the nutrition that current alternatives lack. We can include up to 22% protein, which is what a typical mozzarella contains. So not only will the resulting cheese taste and feel the same as dairy, but it will also have the same nutritional profile." 
Government Subsidies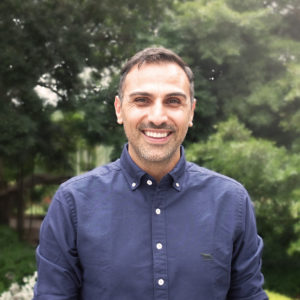 Scaling up precision fermentation in the new facility will enable animal-free cheese to taste and work like its non-plant-based equivalent. It will also help bring down the cost of alternative dairy production. Both will result in better consumer satisfaction. Support from the UAE government, in the form of subsidies to help finance that project, has been crucial in enabling scaling up. David Bucca explains: "As a start-up we would have found it very difficult without this support. The cohesive approach of the UAE government has been very refreshing. The Ministries of Economy, Climate and Environment, and Industry and Advanced Technology are all aligned to the same priorities. They are very focused on food security, given that the UAE imports around 90% of their food. The country currently imports dairy cows from Uruguay. Now they can recreate dairy with less resource intensity." 
David Bucca would like to see other governments taking a lead in supporting the growth of precision fermentation. "The Netherlands and Denmark are investing in precision fermentation and cell-based meats, but it is a drop in the ocean. We're competing with animal agriculture which has huge government support, so we need similar government support to accelerate the rise of alternatives. Also, for emerging technologies like precision fermentation we need a regulatory framework, to make it easy to regulate the products and bring them to market. That's where governments can play a huge role."  
---
Alice Grahame
Alice Grahame is a freelance writer based in London. She's worked for the BBC, Guardian and various NGOs. She enjoys walking, allotment gardening and trying new plant-based dishes.